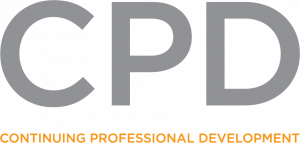 Maintain Your Designation
The Continuing Professional Development (CPD) requirement is an integral part of the designation granting process. Participation in the CPD program is an obligation which is accepted by each BOMI International graduate upon earning the RPA®, FMA®, or SMA® designation. It ensures that BOMI RPA®, FMA®, and SMA® graduates are among the best-educated professionals in the industry.
The CPD program requires that RPA®, FMA®, and SMA® graduates earn 18 points of continuing education credit every three years in order to maintain their designation's active status. The three-year renewal period begins on the date that graduates attain their first BOMI International designation. Graduates who hold more than one BOMI International designation are only required to earn 18 CPD points every three years. During each cycle, graduates will complete a verification form and submit it once they have all of their necessary CPD points.
BOMI International offers a variety of ways for today's busy professionals to earn CPD points, including courses and seminars, real estate license renewal, and industry experiences such as participating in trade associations, publishing an article, or presenting a paper. To confirm if a seminar or course is eligible for credit, look for our CPD symbol or contact our office.